Nisos Completes SOC 2® Type 2 Report: Elevating Our Commitment to Cybersecurity Excellence
Nisos, The Managed Intelligence Company®, is proud to announce the successful completion of its SOC 2® Type 2 report. SOC 2 Type 2 is one of the most respected security and privacy certifications available today. It ensures that Nisos has implemented and adhered to the highest standards of security and data privacy, meeting the regulatory requirements for risk management and operations.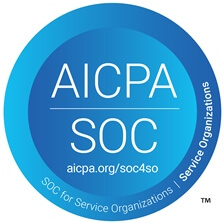 Our clients' security and privacy are our top priorities, and completing the SOC 2 Type 2 report is a significant milestone for Nisos. It demonstrates our commitment to providing cybersecurity solutions and services that are both high-quality and secure. By partnering with Nisos, our clients can trust that the risk management standards we follow are of the highest caliber.
At Nisos, we take security seriously and strive to provide our customers with the highest level of protection for their data. We are committed to maintaining our high standards for security and compliance, which is why we are pleased to have successfully completed our SOC 2 Type 2 report.
Our journey toward cybersecurity excellence is an ongoing one. The SOC 2 Type 2 report is a testament to the progress we've made, but it also serves as a reminder that there's always more to achieve. As the cybersecurity landscape continues to evolve, so do our strategies and measures to stay ahead of emerging threats. The completion of this report reinvigorates our pledge to push the boundaries of security, consistently exceeding expectations and adapting to the dynamic challenges that lie ahead. At Nisos, the SOC 2 Type 2 accomplishment is not the endpoint; it's a stepping stone toward a future where cybersecurity is not just a necessity, but an assurance.
About Nisos®
Nisos is The Managed Intelligence Company®. Our analyst-led intel investigations, assessments, and monitoring services empower your security, intelligence and trust and safety teams. We provide accurate, customized intelligence that guides your security and risk decisions – protecting your organization, assets, and people. Learn more at nisos.com.