Remove the noise. Identify your risks, how they impact you, and know how to respond.
Respond to Relevant Threats
Nisos monitors for threats specific to your organization. Our automated tools and expert analysts cut through the noise and ensure you're well-equipped to respond.
We cast a wide data collection net and scour the depths of the digital realms to identify risks relevant to your business and your team. Then we analyze the data – so you don't have to.
Critical threats are the only alerts you'll receive as interruptions to your day. Your regular threat monitoring read-outs are delivered by one of your Nisos team members.
Our analysts' and customer success team's extensive intelligence and cyber experience enable them to provide practical counsel and recommendations to help you protect what's most important to your organization.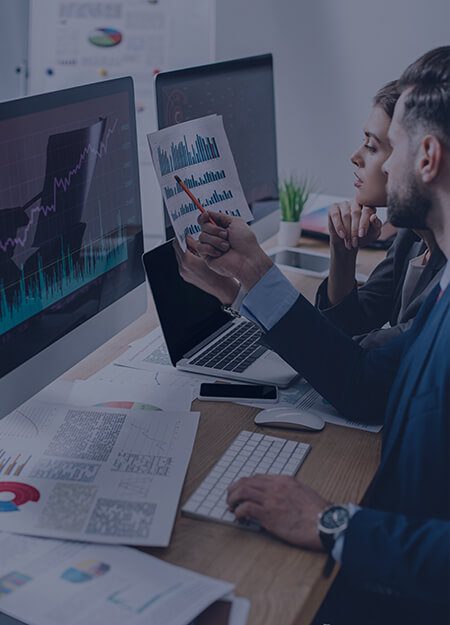 Individual and Organizational Risks – Managed.
12 X
executives are significantly more likely to be targeted in cyber attacks
Source: Verizon
~6%
of the internet is surface – most content lives on the deep and dark web
Source: Earthweb
43M
US Citizens were doxxed in 2022
Source: Safehome
Track Risks to Executives
You can't effectively protect your team members and shield your business from harm without understanding the risk profiles of your key staff and their affiliates.
Are you able to stay on top of the risks your team faces as they travel to dangerous regions of the world?
Do you have the tools and expertise to identify and remove PII from the surface and dark web for your key personnel?
Could your employees' digital footprints and activities put your organization at an increased risk?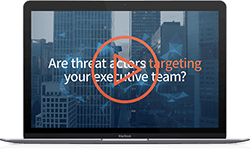 Executive Shield Digital Monitoring is:
Your top risks identified and prioritized based on an individual past behaviors/footprint and future plans

Custom, holistic risk assessment, and risk profiles – not generic recommendations

Global threat intelligence reach and understanding of risks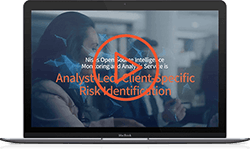 Open Source Intelligence Monitoring and Analysis provides:
External threat monitoring, investigation, and assessment of risks

Real answers about your organization's critical threats 

Immediately useful intelligence that enables immediate responses
Organizational Monitoring
Protect Your Organization
Understanding which threats matter most to your organization is critical, including those developing in the dark places that adversaries lurk.
Do you have tools and expertise to navigate the digital depths to identify risks – including dark web and closed forums?
Are you able to cut through the data intelligence noise to quickly determine which risks matter most?
Do you have all of the information you need to respond quickly to threats?
Open Source Intelligence Monitoring and Analysis provides:
External threat monitoring, investigation, and assessment of risks

Real answers about your organization's critical threats 

Immediately useful intelligence that enables immediate responses