The Managed Intelligence™ Suite
Reduce your risk, remove the noise, and elevate your security program with real answers.
What is Managed Intelligence
Real Answers – Not Just Data
Managed Intelligence™ delivers real answers using a combination of deep adversary expertise, seasoned analysts, and a tech-enabled intelligence platform. Nisos provides:
Intel analysts who serve as an extension of your team
Tailored answers that reduce your risk
Timely, relevant, and immediately useful intelligence
People, Process, and Technology
Your Nisos team members are intelligence professionals. Our analyst bench is fully staffed with adversary experts. They each have field experience, come from 3-letter US government agencies, and speak multiple languages.
Our customer success managers have extensive hands-on intelligence and cyber experience to inform their practical counsel and recommendations.
You get answers to your specific questions. Our investigations, analysis and recommendations target your unique risks – not just your industry's.
Understand the dangers and exposure to your organization given your business characteristics, challenges, and team. Receive clear, actionable guidance on how to reduce your risk.
You can focus on what matters most. We save you time and resources. We cast a wide data collection net and cut through the noise.
Quickly understand the who, what, when, and how so you can prioritize, immediately apply this knowledge within your security program, and respond to threats.
Intelligence as a Managed Service
The Managed Intelligence Suite Delivers More
Intelligence plays a critical role in protecting your organization by identifying risks, monitoring for threats, and investigating adversaries.
Understand and reduce your existing risks so you can prioritize, respond, and focus on prevention.
Remove the noise. Identify your risks, how they impact you, and know how to respond.
Access experts to improve your security program with useful intelligence answers to any question.
Unlimited investigations
Trusted advisors for answers and advice whenever you need them
Focused risk assessments and guidance
Comprehensive monitoring with alerts only for critical threats
Threat monitoring read-outs
Recurring risk investigation reports
How Managed Intelligence Helps You
Assess organization-specific risks
Minimize the impact of data leaks and exposure
Protect your business, team and what's most important to you
Identify digital risks and weaknesses
Combat fraud and disinformation
Investigate internal threats
Nisos is a Multi Award-Winning Company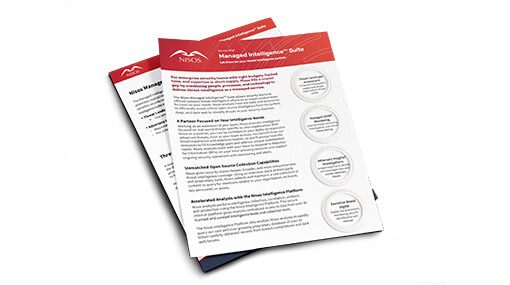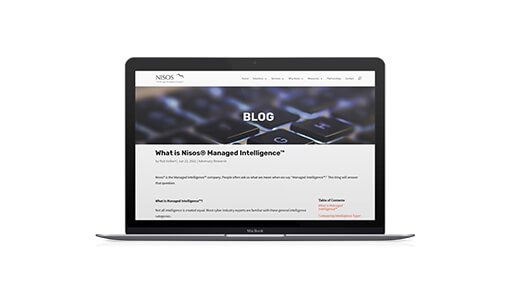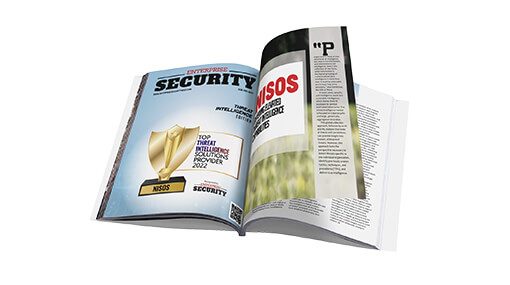 Ready to connect with an expert?