Inauthentic Network Counters The Great Translation Movement
Executive Summary
Key Findings
Nisos researchers found that numerous inauthentic Twitter accounts are flooding the platform with posts to drown out The Great Translation Movement (TGTM). In total, 245 accounts posted over 8,700 times between 12 December 2022 and 18 April 2023 in a coordinated manner, with many posts occurring at similar time intervals. The campaign posts in English and targets global English-speaking audiences. The narratives and content were identical across multiple accounts. All accounts seek to discredit TGTM as the work of "foreign forces" attempting to conduct a "big smear" against China.
The Great Translation Movement is an online movement and social media campaign that translates content from Chinese audiences and netizens into English as part of a broader effort to expose Chinese-language government and state media propaganda. The movement began in spring 2022 and primarily posts via its official Twitter account. (see source 1 in appendix)
The majority of Twitter accounts countering TGTM are new and were created between September and November 2022. Several sets of accounts share common attributes such as similar profile and background images. We also found a clustering of 32 unique Twitter accounts that posted similar content at the same minute, showing that a central group likely operates them and coordinates the activity.
While we were unable to attribute the campaign to a specific actor, group, or organization, the accounts generally posted during work hours in China and display evidence of scheduled posting patterns.
Objective
We assess the network aims to drown out or erode trust in The Great Translation Movement and its content by flooding the hashtag with anti-TGTM narratives attacking the group's credibility and motives.
Reach and Impact
Utilizing inauthentic accounts to counter a specific online movement such as TGTM displays how likely pro-PRC forces are using social media as part of a dual strategy to flood information environments and drown out or reduce the credibility of dissenting opinions. Additionally, while the accounts in the network have low follower counts, their activity is steadily increasing over time.
Narratives
The network, utilizing inauthentic social media accounts, propagates narratives aiming to erode TGTM's credibility and uses a plethora of accusations to do so. For example, it accuses TGTM of using translations to take posts and content out of context, generalize them, and then disseminate fragmented pieces of information, concluding its efforts are not used for "positive communication." (see source 2 and 3 in appendix) In all posts, the content begins with the hashtag #TheGreatTranslationMovement and is paired with a follow-on phrase, showing an attempt to flood the hashtag with anti-TGTM content. The network promoted the following additional narratives regarding TGTM:
"The big translation should be called the big smear, and the so-called movement is nothing more than a farce." (see source 4 in appendix)
The translations are not trustworthy, because "translating from one language to another often results in differences in the translated content due to different translation software." (see source 5 in appendix)
The Great Translation Movement is causing further prejudice and discrimination against China. (see source to 6 in appendix)
The Great Translation Movement is only showing the viewpoints of "extreme" and small groups, which is leading to the vilification of the image of all Chinese citizens. (see source 7 in appendix)
TGTM is "adding fuel to the fire" by slandering and discrediting China. (see source 8 and 9 in appendix)
The Great Translation Movement is turning a deaf ear towards the good deeds and kindness of the Chinese government and the Chinese people. (see source 10 in appendix)
TGTM pretends to be taking a moral high ground when it itself is not perfect. (see source 11 in appendix)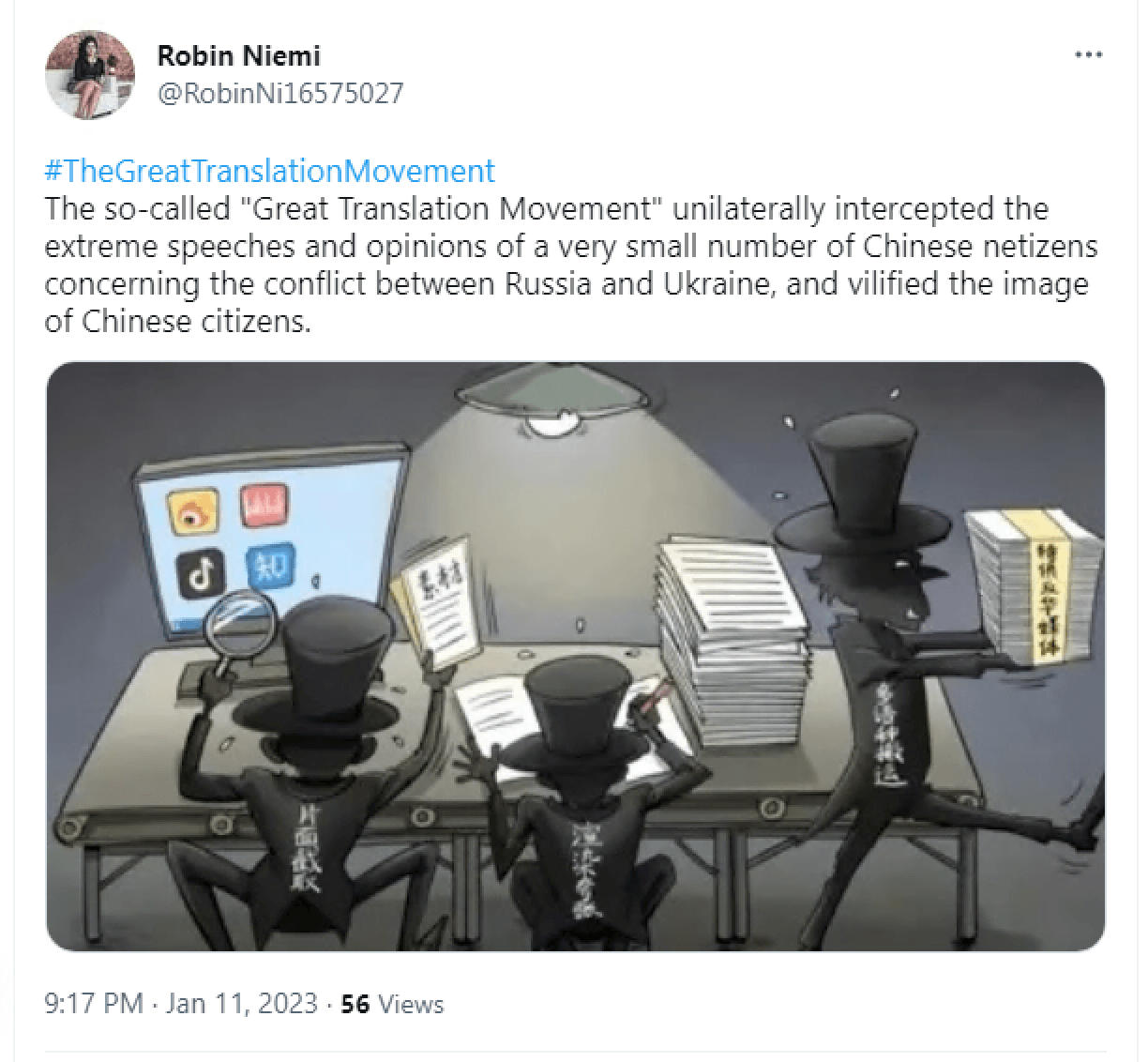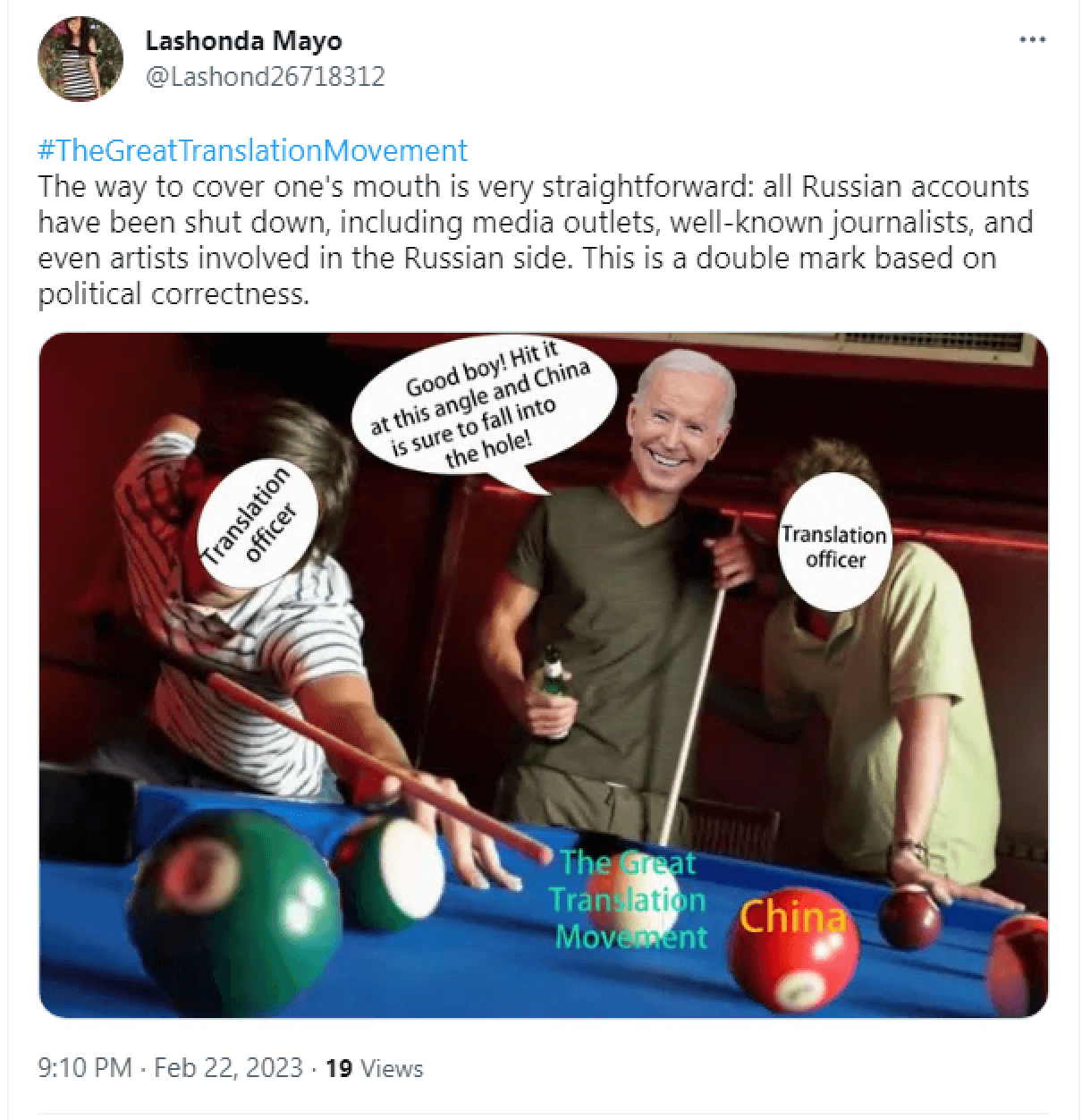 Graphics 1 and 2: Examples of anti-TGTM memes shared on Twitter.
Pattern of Life
We identified the following findings regarding the network's pattern of life and activity: (see source 12 in appendix)
The network's activity began on 12 December 2022 and increased over time, continuing through April 2023.
Posts never occurred on Saturdays or Sundays, suggesting that individuals involved in the campaign were active Monday through Friday.
Posts consistently begin on or around 9 AM China Standard Time, with clusters occurring in 15 minute intervals. This could indicate the use of post scheduling during these intervals.
Many posts also consistently occur at midnight during China Standard Time, which could indicate posts were intentionally scheduled at that time so they would have more visibility with foreign audiences.
The pattern of life remains consistent from the campaign's beginning in mid-December 2022 through April 2023.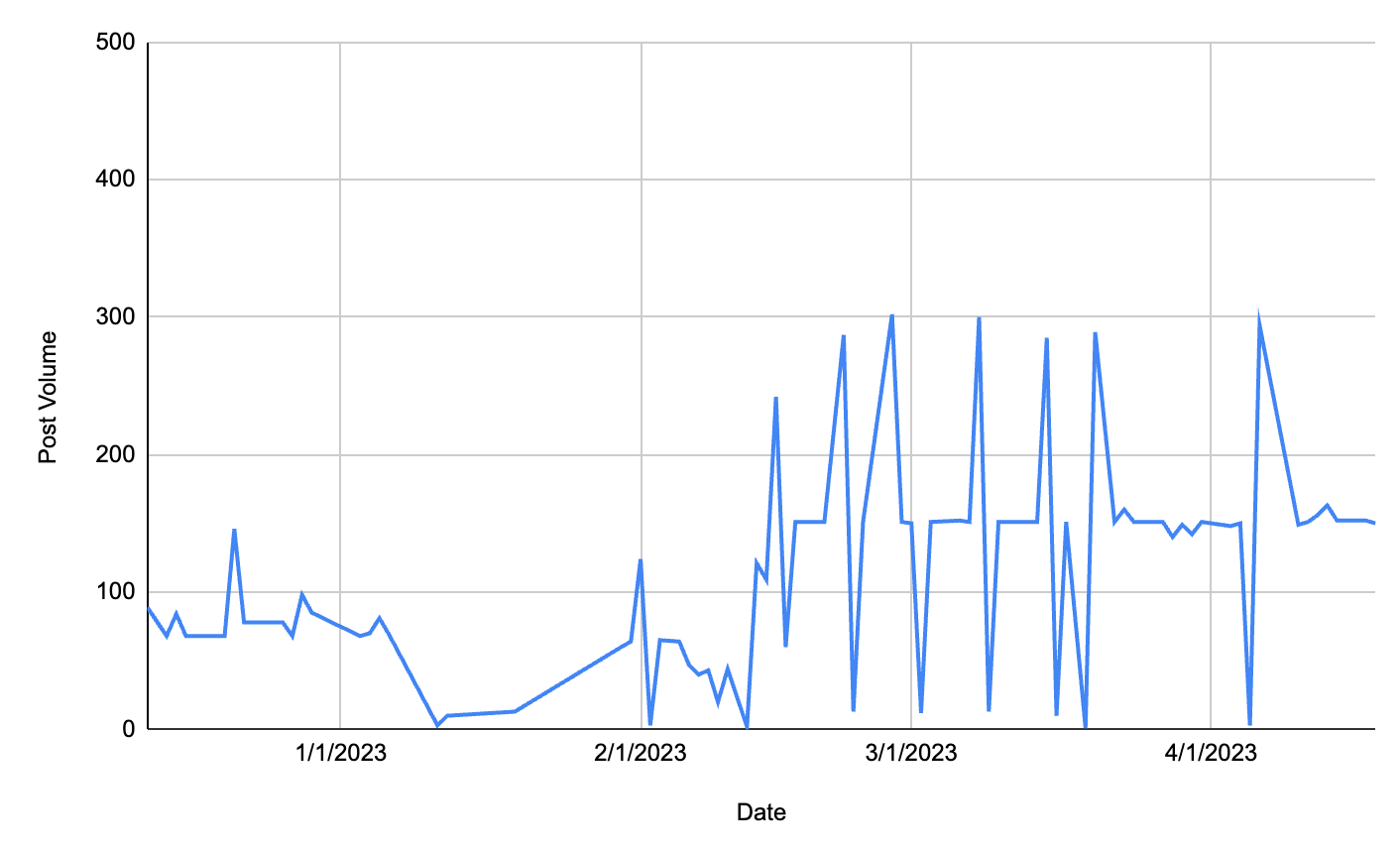 Graphic 3: The network's Twitter post volume over time.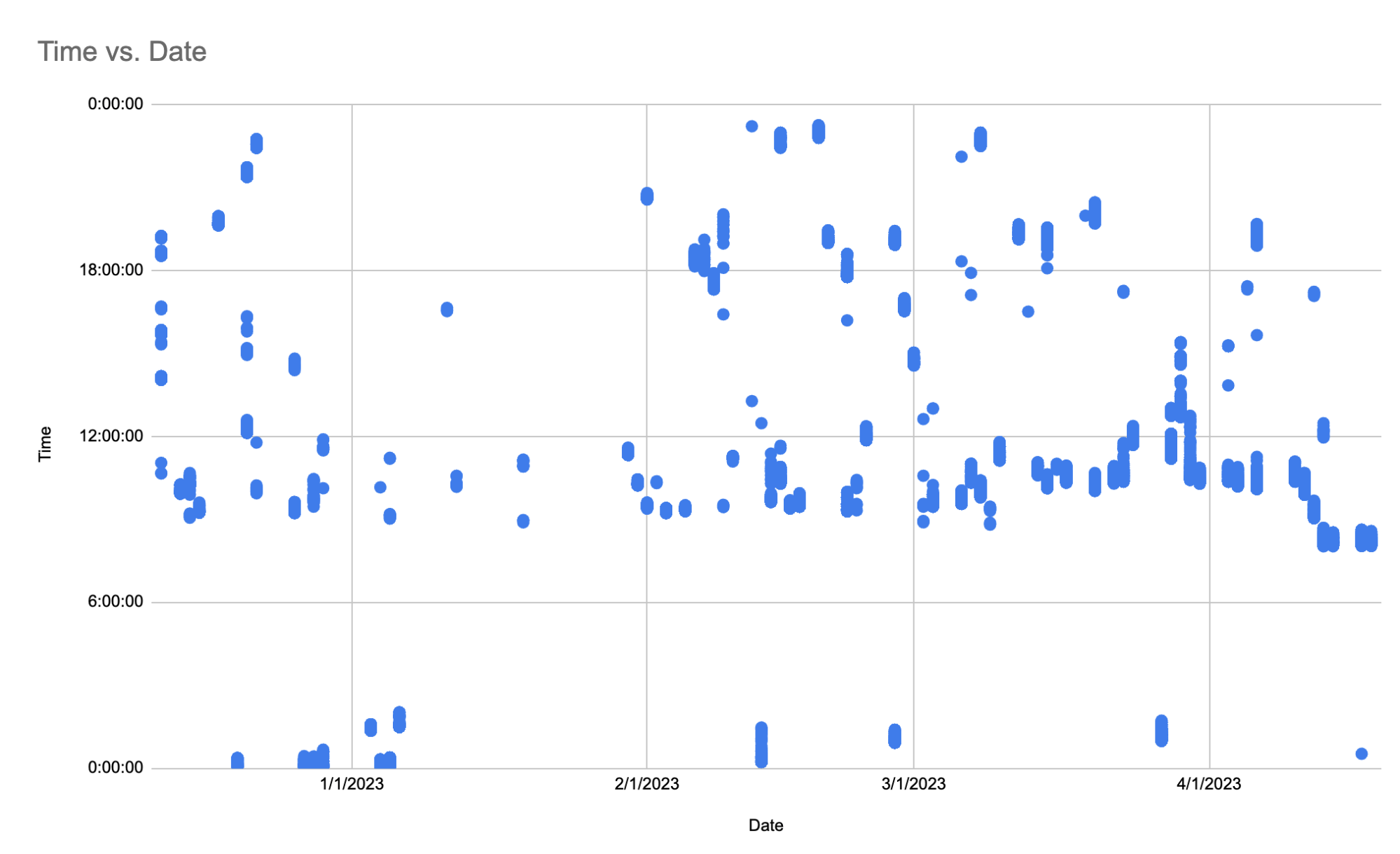 Graphic 4: Scatterplot of the campaign's posting patterns shown in China Standard Time.
Account Attributes
The majority of the 245 accounts participating in the campaign were created in either September or November 2022. Clusters of accounts used either images of abstract paintings or cats as their profile images, suggesting that the same operator or group of operators are likely controlling the accounts. In the examples shown below, we found groups of accounts that use an image of a cat as the profile picture, and a picture of an anime character or another cat as the background image. Other groupings use images of abstract art or horses in their profile and background images.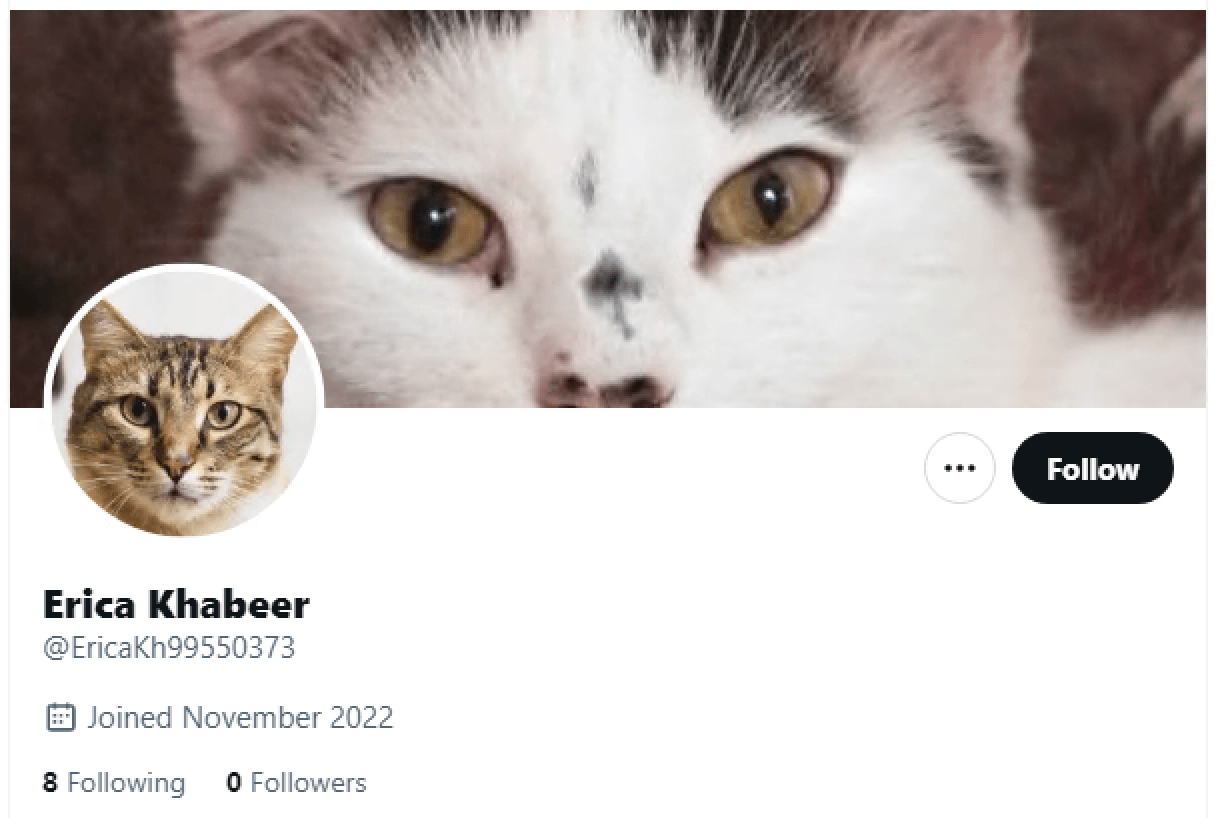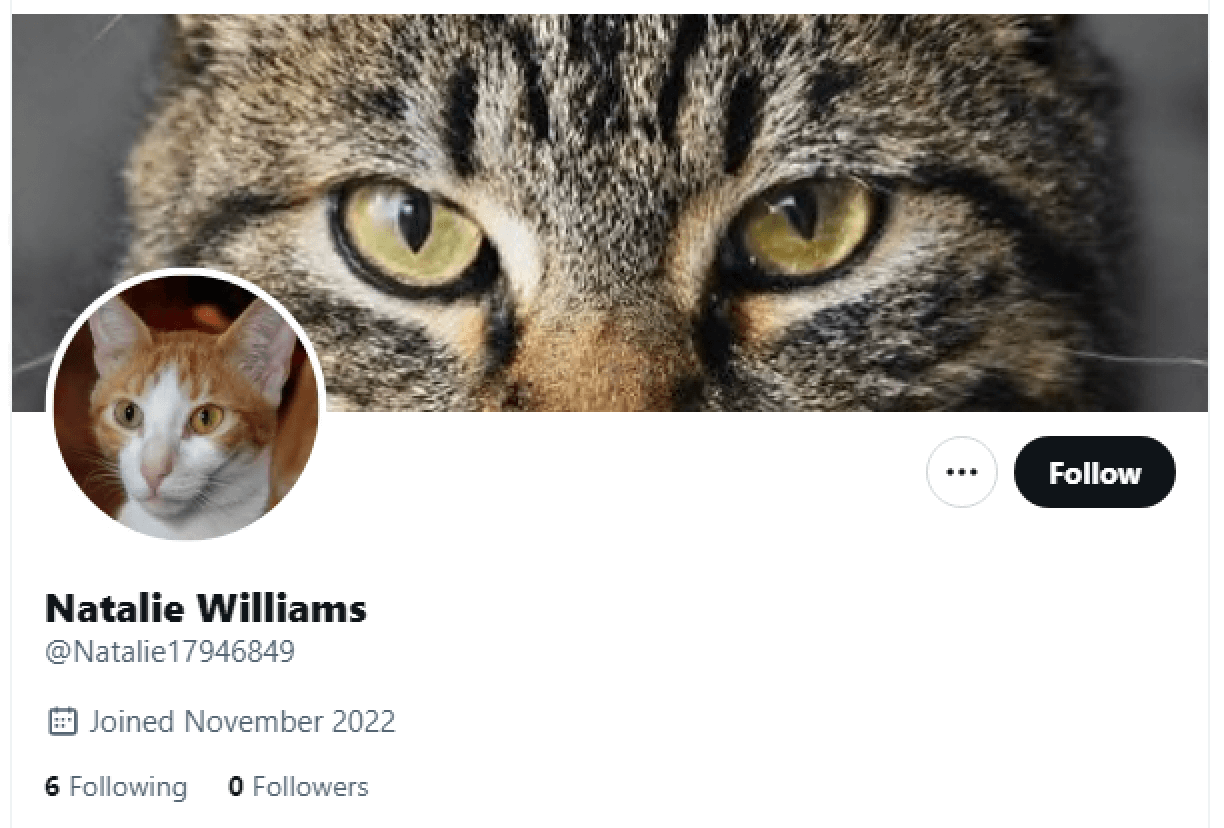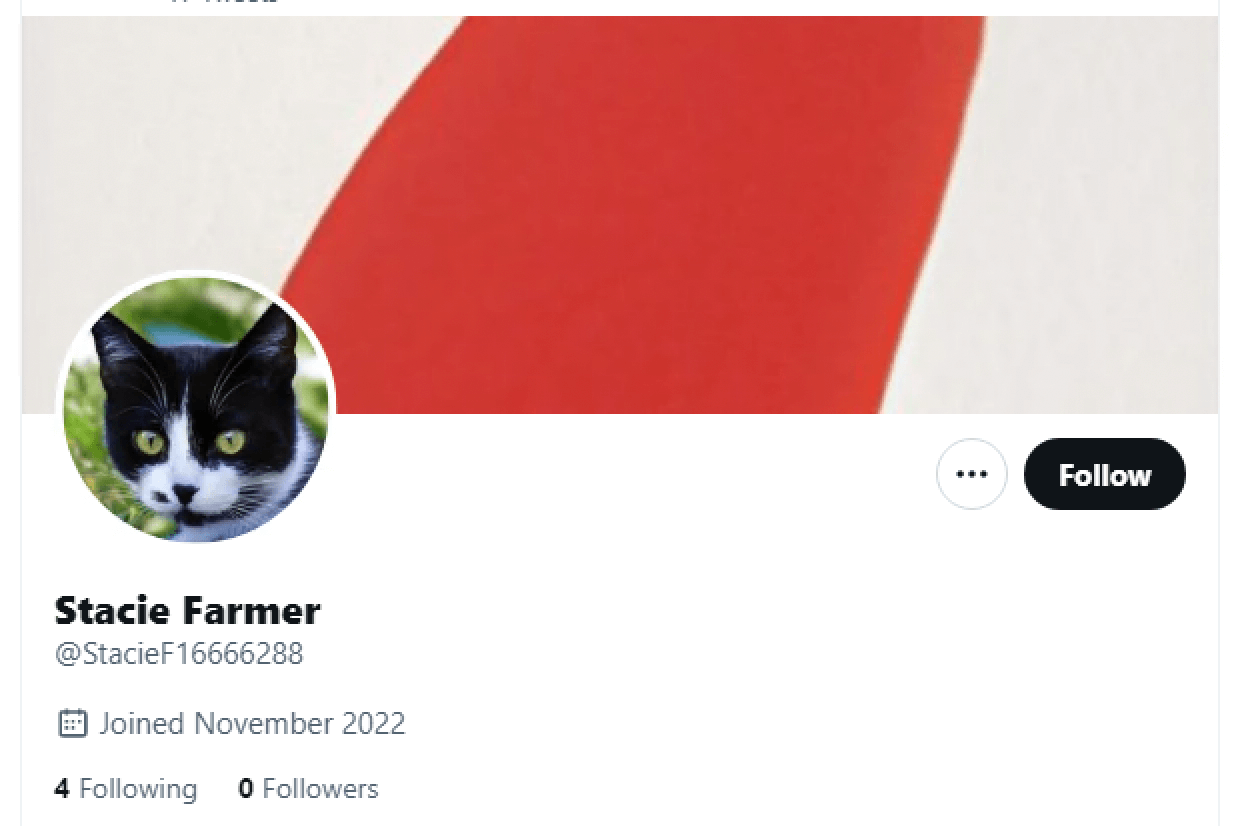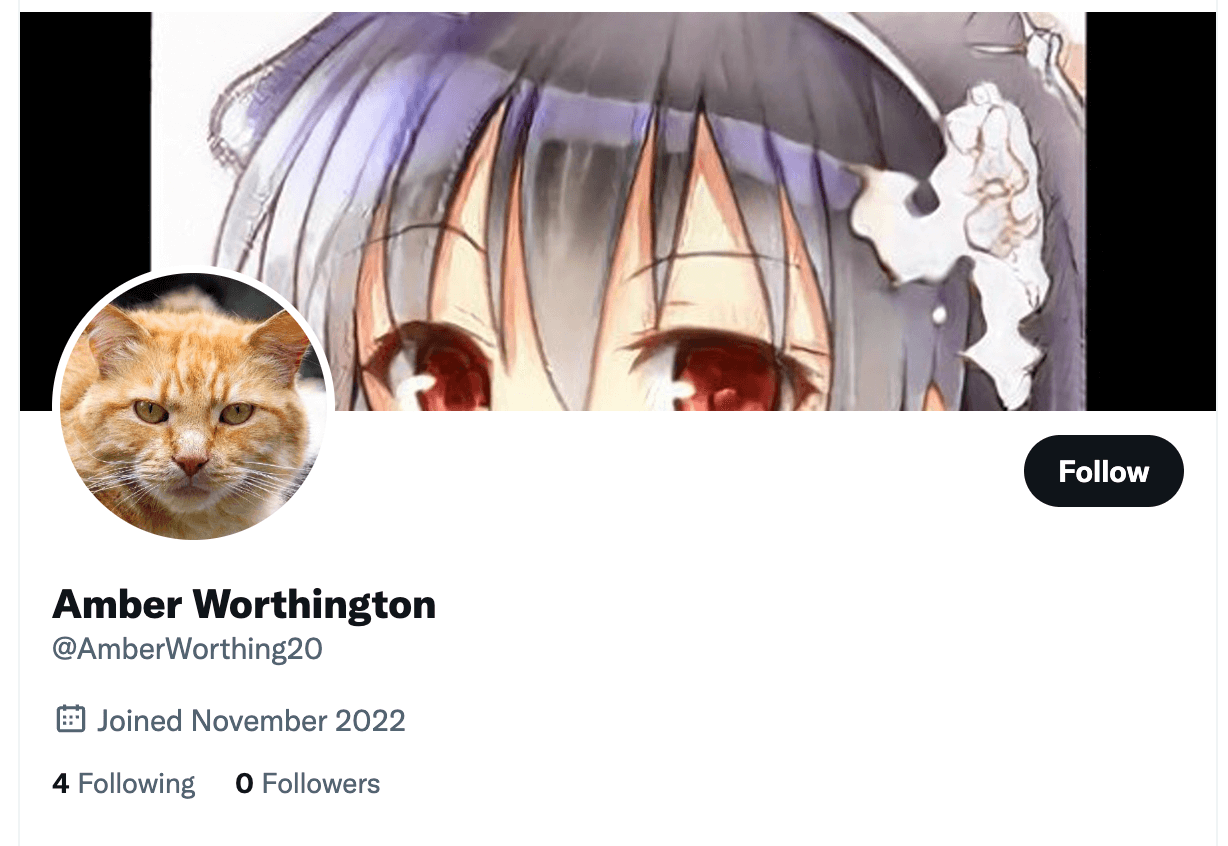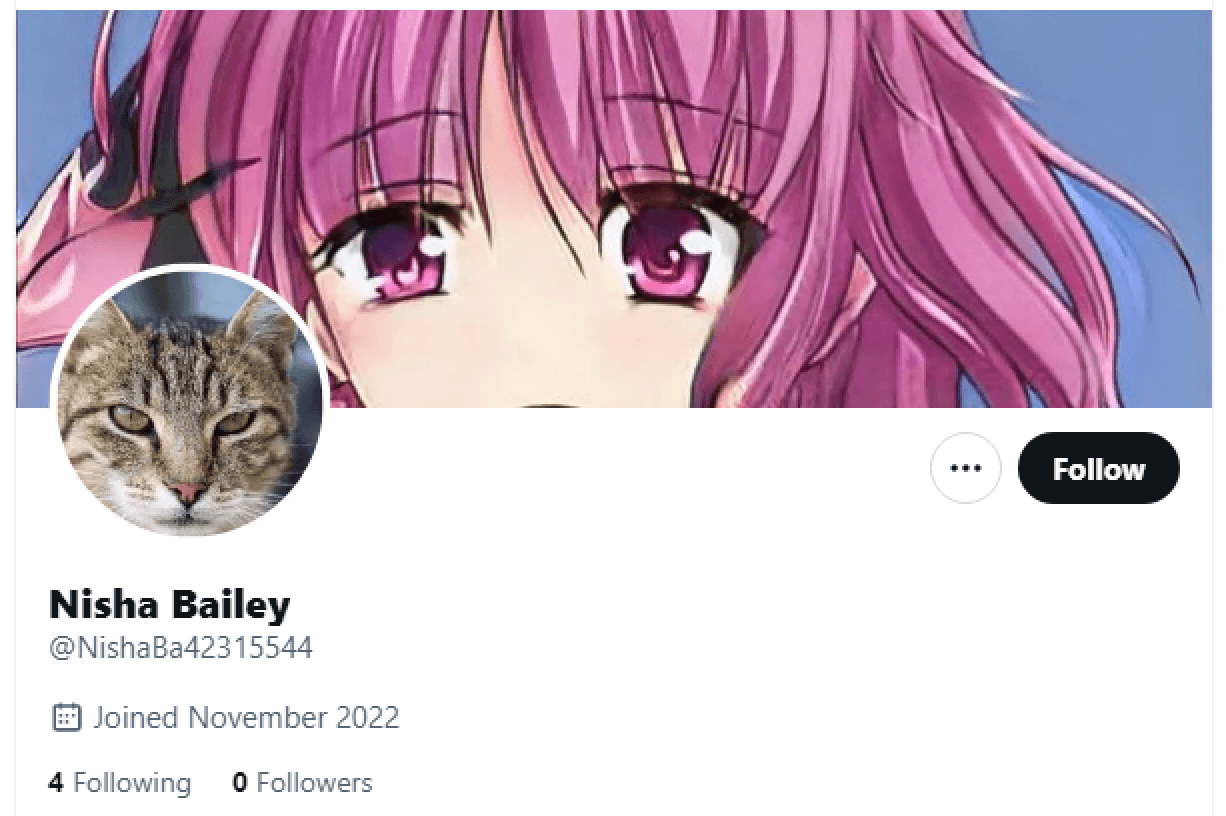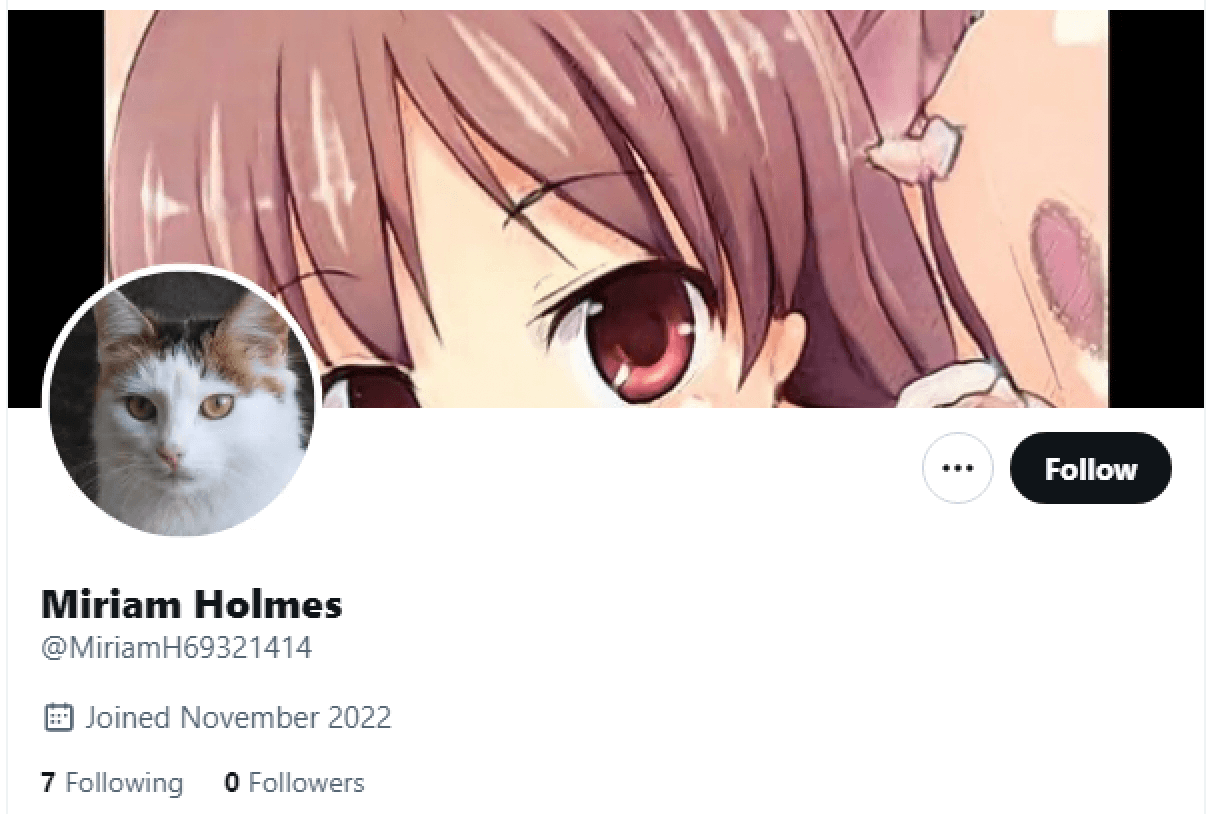 Graphics 5 – 10: Multiple Twitter accounts in the campaign that have profile pictures of cats and background images of cats or anime characters.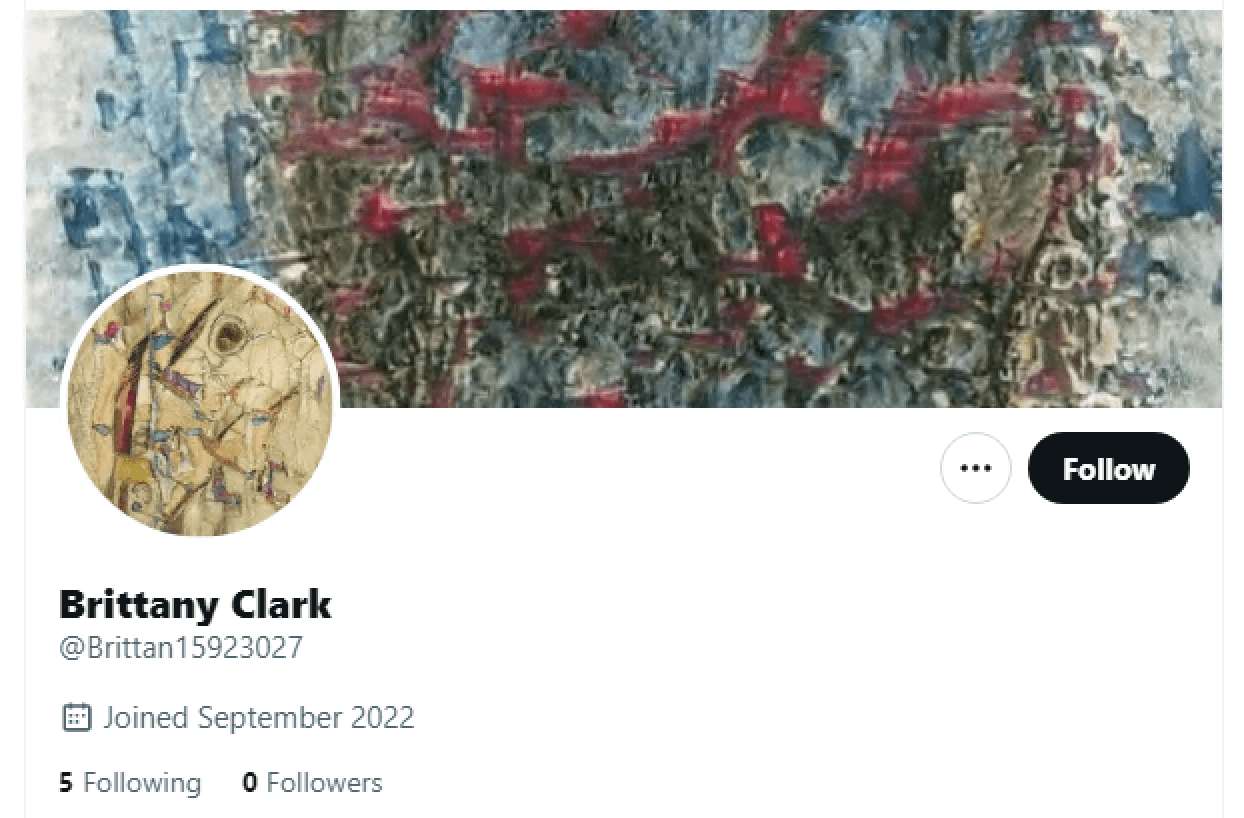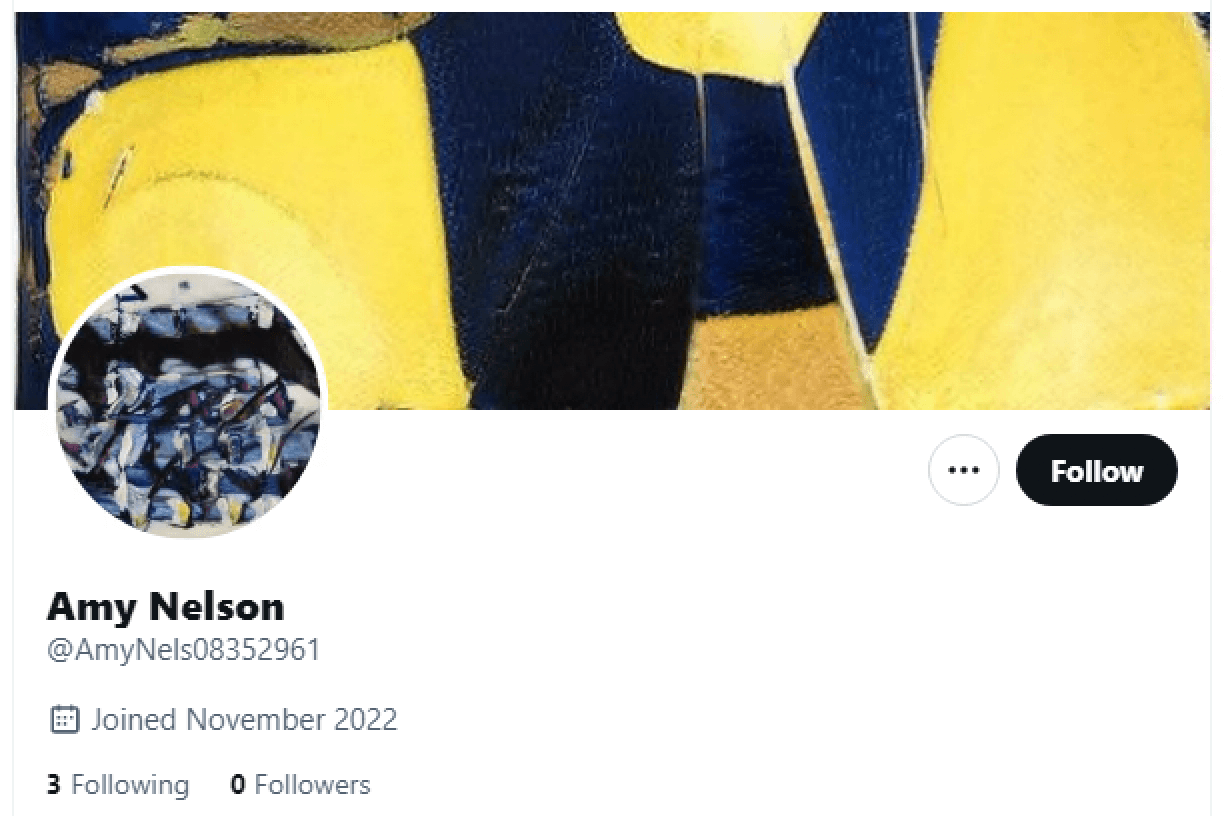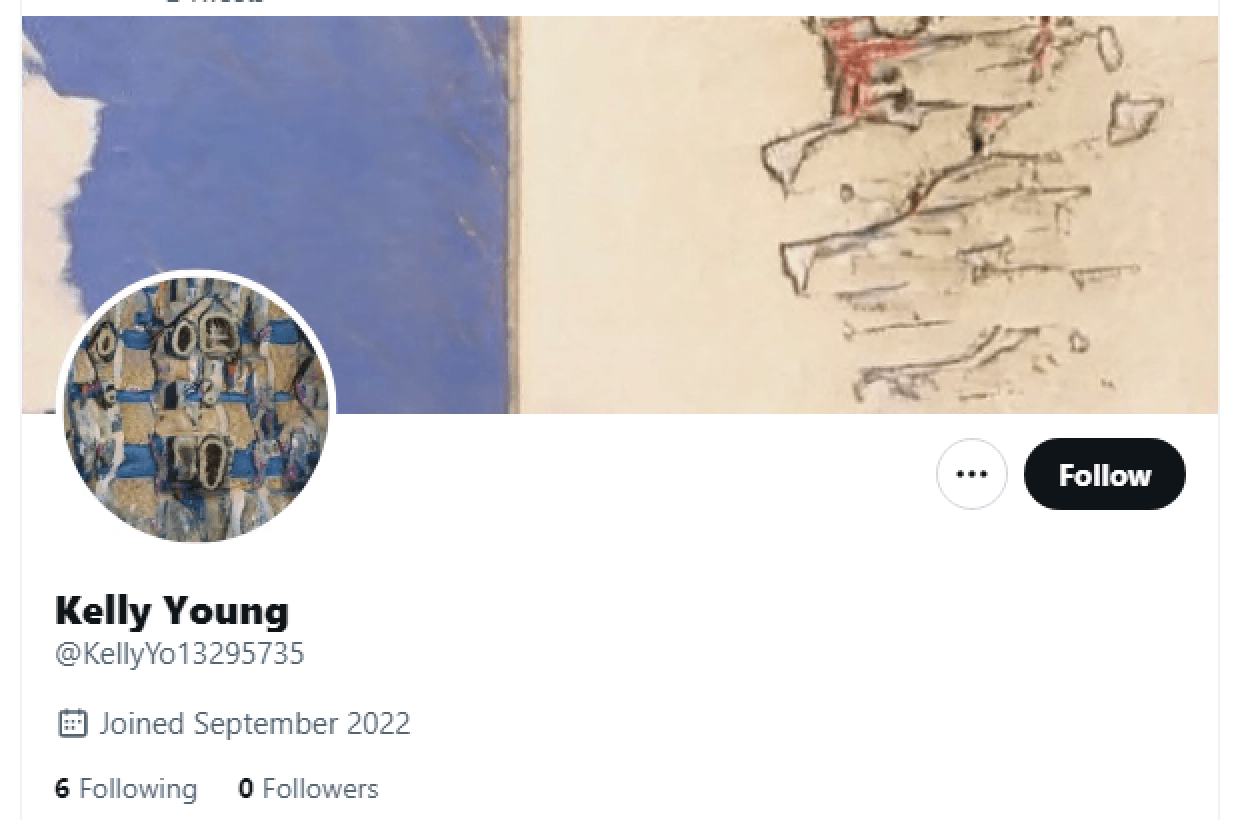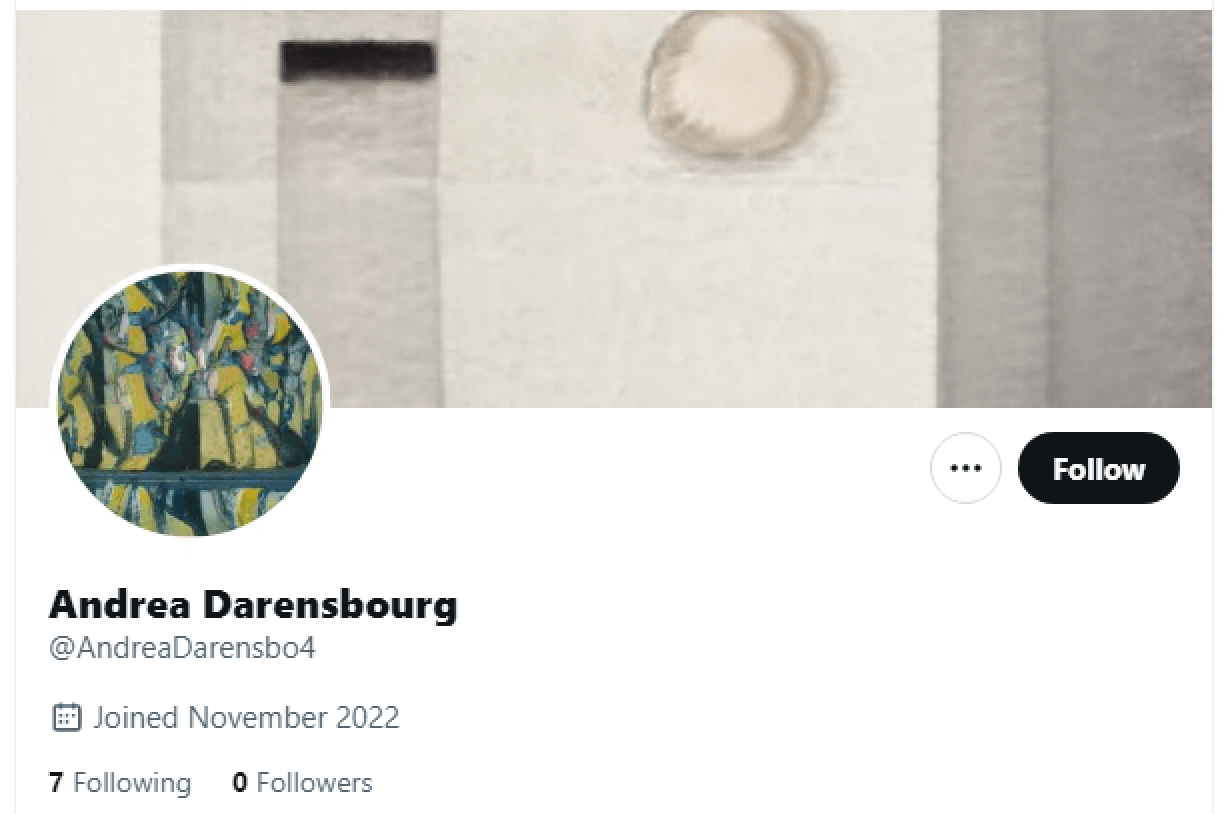 Graphics 11 – 14: Twitter accounts created in September and November 2022, which all feature abstract art in both their profile and background photos.
Evidence of Coordination
The network exhibits instances of coordination in which accounts post similar content at very close time intervals, with some accounts even posting at the same time. In some of the largest posting clusters, we found 32 unique accounts posting at the exact same minute.


Graphic 15 – 17: Examples of Twitter accounts posting the exact same content at the same time.

By way of example, the following 32 Twitter accounts posted similar content at the time: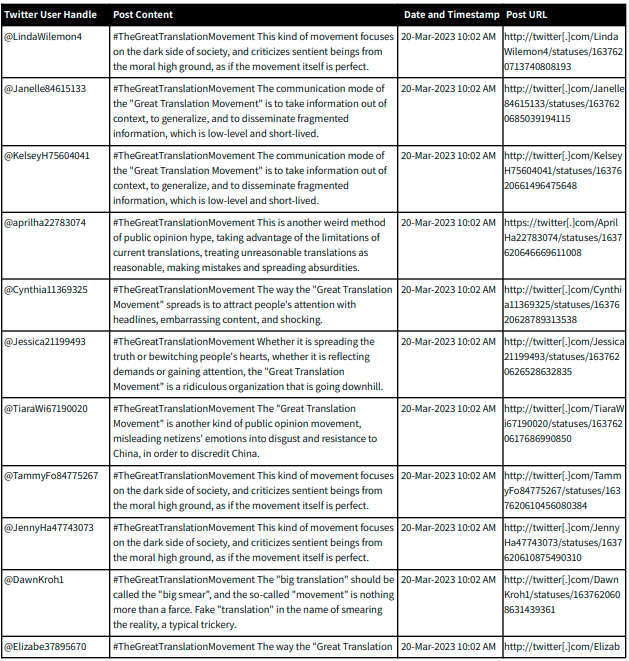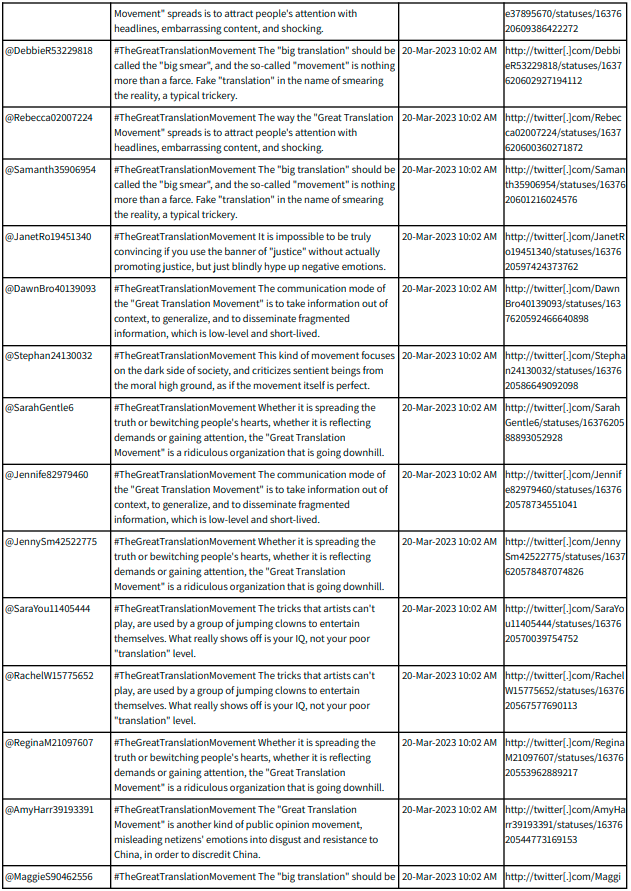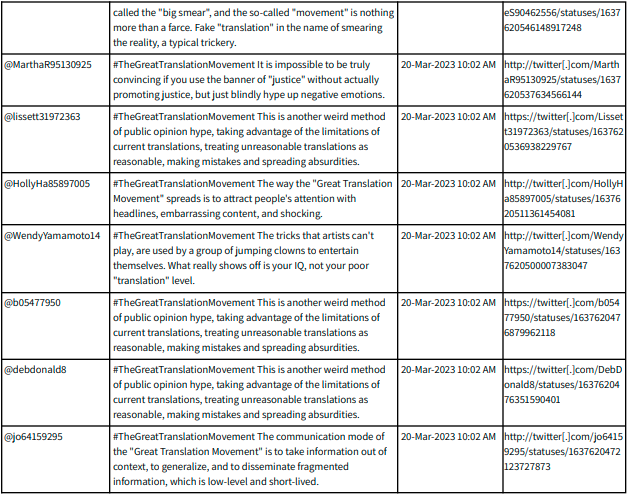 DISCLAIMER:
The reporting contained herein from the Nisos research organization consists of analysis reflecting assessments of probability and levels of confidence and should not necessarily be construed as fact. All content is provided on an as-is basis and does not constitute professional advice, and its accuracy reflects the reliability, timeliness, authority, and relevancy of the sourcing underlying those analytic assessments.
About Nisos®
Nisos is The Managed Intelligence Company®. Our analyst-led intel investigations, assessments, and monitoring services empower your security, intelligence and trust and safety teams. We provide accurate, customized intelligence that guides your security and risk decisions – protecting your organization, assets, and people. Learn more at nisos.com.