Nisos Named Top Threat Intelligence Provider by Enterprise Security Magazine
Nisos is proud to have been recognized by Enterprise Security Magazine, a prominent technology magazine that highlights key solution providers serving enterprises, as one of the Top 10 Threat Intelligence Solutions Providers in 2022. Enterprise Security provides an annual list of 10 companies that are at the forefront of providing Threat Intelligence solutions, which impact the marketplace.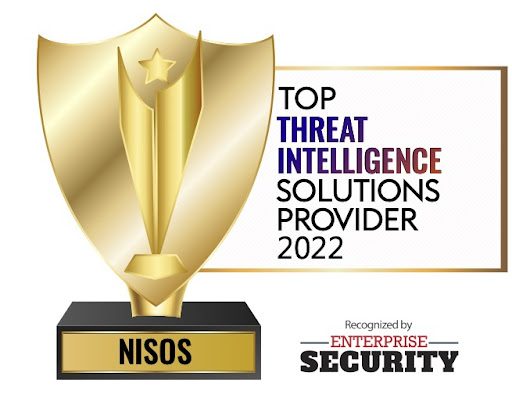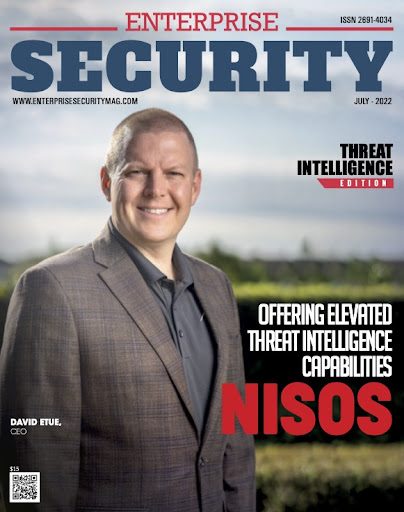 Response to the Awards:
Nisos is honored to have been named for an award in such an important area of cyber security. As the cyber threat landscape rapidly evolves, it becomes increasingly important for enterprises to protect from current and potential attacks. The global threat intelligence market is projected to grow from $11.6 billion to $15.8 billion by 2026, according to reports. Comprehensive threat intelligence is crucial for a business to survive, Nisos recognizes this and strives to deliver useful, multi-source, and actionable intelligence to our clients.
We are very appreciative of this acknowledgment of our people, process, and technology and we will continue to deliver actionable intelligence to disrupt adversaries.
About Nisos:
Nisos is the Managed Intelligence Company® and our analyst-led approach provides customized insight on material security risks to your organization and people. Powered by our experts and multi-domain cyber and OSINT collection, Nisos provides corporate intelligence investigations, ongoing threat monitoring, and response to events. With Nisos, you can rely on credible, accurate intelligence. We fuse robust data collection with a deep understanding of the adversarial mindset — delivering smarter defense and more effective response against advanced cyber attacks, disinformation, and abuse of digital platforms.