Nisos Wins 2 Global Infosec Awards
The 9th annual Global InfoSec Awards found the most innovative, forward-thinking, and proactive cyber security companies who manage, create, and offer the most respected information security products and services. The awards, granted by Cyber Defense Magazine (CDM), found over 4,000 companies and have named 10% of them as winners for their innovations and dedication to stopping and preventing future security breaches. Nominees are startups or early-stage companies focused on stopping breaches in new and innovative ways. The winners of these awards have unique people, software, hardware, and many cloud-based solutions that can help identify and stop the next cyber threat.
Nisos is proud to announce that we have been recognized in the 2022 Global InfoSec Awards: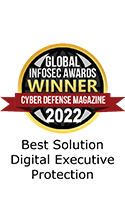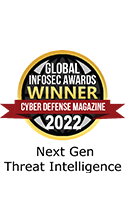 Response to the Awards:
It is an honor to be recognized for our innovation in the industry and we will work to continually improve and bring more to the realm of cyber security. We attribute our success to our team of expert analysts, operators, and intelligence professionals at Nisos who have joined us from Fortune 500 Companies and the U.S. Government. We are very appreciative of this acknowledgment of our people, process, and technology and we will continue to deliver actionable intelligence to disrupt adversaries.
About Nisos:
Nisos is the Managed Intelligence Company® and our analyst-led approach provides customized insight on material security risks to your organization and people. Powered by our experts and multi-domain cyber and OSINT collection, Nisos provides corporate intelligence investigations, ongoing threat monitoring, and response to events. With Nisos, you can rely on credible, accurate intelligence. We fuse robust data collection with a deep understanding of the adversarial mindset — delivering smarter defense and more effective response against advanced cyber attacks, disinformation, and abuse of digital platforms.